Erin Craven, Freedom Founder & CEO
After 22 years working in the healthcare industry, Erin combined her entrepreneurial drive, passion and empathetic leadership to build UROSPOT; a leading- edge company disrupting the way bladder leaks, urge issues, and sexual dysfunction are treated.
With four kids, a husband she is crazy about, and a jam packed career, her challenges with bladder leaks and urge issues were negatively impacting her freedom and confidence. She knew she wasn't alone in facing these challenges.
Simply put, Erin started UROSPOT to bring innovative technology to women and men who deserve a better quality of life. She shares her story and struggle to inspire other women (and men) to have the courage to seek help and get results.
She wants you to live free.
She wants you to live confident.
She is your pelvic floor champion.
She is here for you.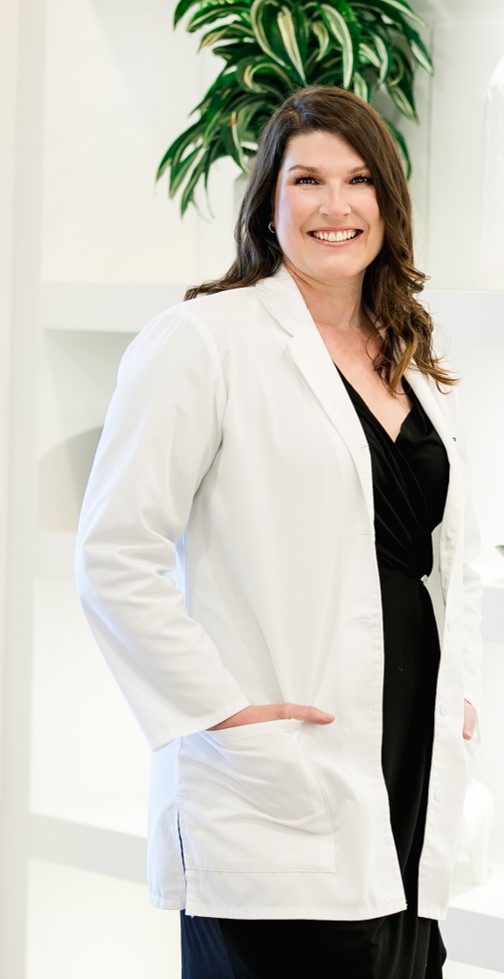 Dr. Laura D. Sovran,
Medical Director
Dr. Sovran lives in London, ON with her husband and two young children. She received her Doctor of Medicine (M.D) and Obstetrics & Gynecology from the University of Toronto, Toronto, ON. All of her education and teachings have been focused on impacting women's health.
When she isn't performing surgery, Dr. Sovran is tuned-in to innovative, disruptive technology that helps change women's (and men's) lives.  Dr. Sovran and Erin (Freedom Founder of UROSPOT) share a passion for this technology that empowers women. Recognizing a solution-gap in her own field of expertise for bladder leaks and urge issues, Dr. Sovran quickly recognized that while there are multiple, invasive treatment options, UROSPOT delivers a new, unique, non-invasive solution.
She sees the struggle.
She wants to change lives.
She is a medical rock star.
She is here for you.
Dr. Sinéad Dufour, UROSPOT Physiotherapy Advisor
Dr. Dufour is THE pelvic floor guru in Canada. As Associate Clinical Professor in the Faculty of Health Science at McMaster University, and a Professor and Researcher in both the Schools of Medicine and Rehabilitation Science, she is charting the course in Canada for conservative approaches to prevent and manage pelvic floor dysfunction.
When she isn't teaching future doctors and leaders in pelvic health, she is busy researching, treating women who need her help, sitting at the table where treatment guidelines for Canada are being crafted and raising her twins. Total superwoman!
Sinéad believes that women deserve choice in how they seek self care and that collaborative and modern approaches can enhance pelvic health.
She knows the pelvic floor like no other.
She blazes trails.
She is the ultimate coach and champion of women.
She is here for you.
"Will encourage others to visit UROSPOT!

Thank you for getting my life back to normal. I am now able to go for 2-hour walks, shop, garden, sleep through the night and most important NO PANTY LINERS! UROSPOT has brought a sense of calm and relief, staff being very professional.

Sandra

UROSPOT Client Testimonial